According to preliminary data, the shortage of video cards of the Nvidia GeForce RTX 30 series is unlikely to decrease by the III quarter of 2021
The shortage of video cards from Nvidia will remain until the end of 2021. Writes about this industry publication DigiTimes.
Experts name two reasons for the deficit persistence: logistical difficulties associated with the consequences of the pandemic and the huge demand for video cards due to rising prices for cryptocurrencies. At the same time, the situation may begin to change only by the beginning of autumn 2021.
It is not known whether the current market situation will affect AMD.
Graphics cards of tomorrow
Initially, Nvidia expected the deficit to remain until April. As a solution to this problem, the company even announced the release of special video cards for miners without video outputs. For regular graphics cards, Nvidia released a driver that was supposed to restrict cryptocurrency mining.
However, the driver did little to help Nvidia resolve the crisis. As it turned out, the driver 470.05 for dealing with ether (ETH) mining is useless when there are multiple GPUs.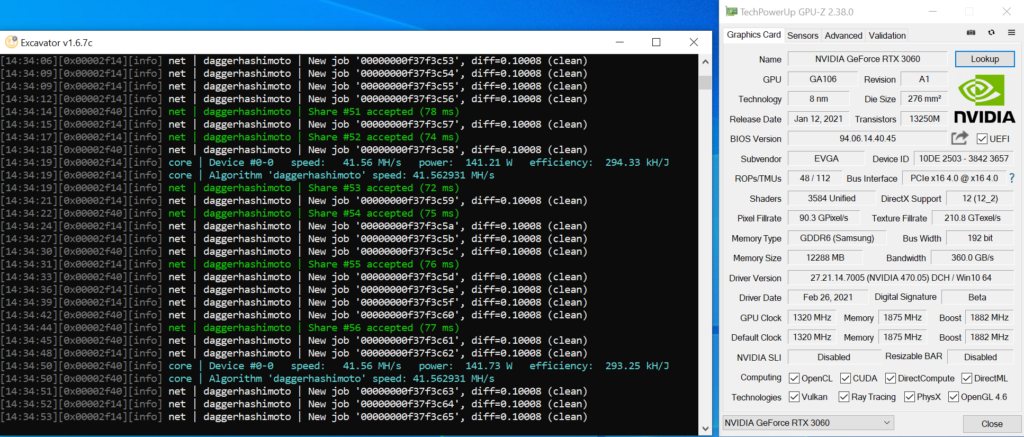 It is reported that the mining limit applies to only one video card. If several are connected at once, the driver is meaningless. Nvidia missed this nuance.
Read also: MacBook ETH Mining Brings Only $ 0.14 Per Day
Earlier, the editorial staff of BeInCrypto reported that the Chinese mining market covered the shortage of microcircuits used in the production of mining equipment. At the same time, it was reported that the supply of ASICs, pre-ordered back in 2020, could begin only in the fall of 2021.
How much electricity is needed to mine bitcoin – read in a special material from BeInCrypto.